Welcome to Eye Express Optical
At Eye Express Optical, Dr. Alan Vilinsky has been serving The City of New York and Tri-state areas, as an optometrist for over 30 years. Our staff of licensed Opticians and Optometrists take pride in offering our patients the latest in health and vision solutions. We stock a large selection of designer eyewear and contact lenses . In addition, we provide you with continuation of care and customer service.
Book an appointment to have your eyes examined. Our frame stylists will assist you with personalized attention in choosing frames and lenses that will suit you based on your hobbies, profession and personal style. Our in office lens laboratory facilitates express jobs for lenses in stock.
For your convenience, we are open Monday through Saturday. We accept most insurance plans, and offer on-site parking. At Eye Express Optical, we believe that friendly and dedicated service is your right and our priority.
Dr. Alan Vilinsky
Dr. Vilinsky graduated from the Pennsylvania College of Optometry. He is a dedicated and diligent optometrist that has created a space that has been inclusive and accessible to all of the community for over 30 years. Patients see him for a variety of reasons, including routine eye care examinations, glaucoma consultations, allergic eye problems, cornea problems, dry eye, and contact lenses. He takes great pride in serving the people of New York City and the Bronx with remarkable care. Dr. Vilinsky is dedicated to providing the best possible care to his patients and uses his expertise to ensure their eye health and vision solutions. In his spare time, he enjoys various sports and outdoor activities, traveling as well as spending time with his family and friends.
Book An Appointment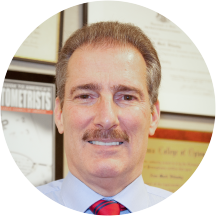 Dr. Elana Abilevitz
Dr. Abilevitz is a licensed optometrist committed to complete family eye care, including routine vision exams, glasses, contact lens services, and treating ocular diseases. A native New Yorker, she graduated Magna Cum Laude with a B.A. in Biochemistry from Yeshiva University. Dr. Abilevitz earned her Doctor of Optometry with Dean's List honors from the State University of New York College of Optometry in 2008. She gives each patient her focused attention, and she prides herself on delivering the best treatment available. She conducts her appointments with the personalized care and attention that she would expect for her own family. In her spare time, Dr. Abilevitz enjoys traveling across the globe, meeting new people, and exploring new restaurants.
Book An Appointment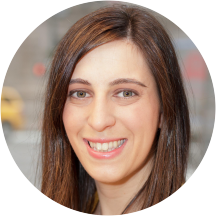 Eye Express Optical
220 East 161st St.
Bronx, New York 10451
Mon - Fri, 10am - 6pm
Saturday, 10am - 5pm

718-681-9744